Famously Scandalous A-Z:

Scandal Types:
View information about Jon Corzine's scandal here on famouslyscandalous.com Jon Corzine. You can view information about Jon Corzine's famous scandals and other celebrity scandals. You can view by name or by scandal type. We also have included the most popular famous scandals.
Jon Corzine's Scandals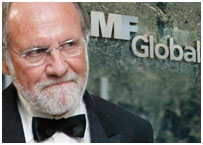 Jon Corzine / MF Global
Politics & Finance
The Jon Corzine / MF Global Scandal:
This is one high-powered guy. He rose to the top on Wall Street and, in between, became one of the most powerful Democrat politicians in the traditionally blue state of New Jersey. Unfortunately, for all that he knew, many people remember him for what he claims he didn't know.
Jon Corzine started life in central Illinois on a family farm. Talented in many ways, he was the football quarterback and basketball captain at his high school. He also graduated with Phi Beta Kappa honors from the University of Illinois at Urbana Champaign in 1969. While in college, Corzine was even in the US Marine Reserve and served from 1969 until 1975, rising to the rank of sergeant.
Corzine married his high school sweetheart Joanne Dougherty in 1969 when he was 22 years old. They were married 33 years and had three children…
…but separated into 2002 and divorced in November 2003. Their son Jeffrey…
…died (suicide) in March, 2014.
In November 2010, Corzine married psychotherapist Sharon Elghanayan.
Corzine's first experience in the world of finance was at Continental Illinois National Bank.
His next move was to a regional bank in Columbus, Ohio - Ban Ohio - and then he moved his family to New Jersey in 1975 and was hired as a bond trader for Goldman Sachs.
That's when Corzine's career really took off, as he rose through the ranks at Goldman Sachs to become chairman and CEO of the company in 1994.
While he was there he successfully converted Goldman Sachs from a private partnership to a publicly traded corporation. However, he lost a power struggle with future Treasury Secretary Henry Paulson and left the firm. Jon did pick a tidy $400-million dollars when Goldman went public after he departed.
Corzine also served as chairman of a presidential commission for President Bill Clinton. Apparently he caught the political bug himself because Corzine served five years of a six year term as a Senator representing New Jersey, before being elected the state's governor in 2005.
While Governor in April 2007, he was nearly killed in an auto accident on the Garden State Parkway.
The SUV he was traveling in and driven by a state trooper was moving faster than 90 miles an hour with its emergency lights flashing. Corzine was rushing to a meeting with radio personality Don Imus and the women's basketball team from Rutgers University when the accident occurred.
Corzine was not wearing a seatbelt and suffered various broken bones: 11 ribs, a broken collarbone and facial cuts that required plastic surgery. When asked why the state trooper driver didn't ask Corzine to buckle his belt, a staffer said the governor was "not always amenable to suggestion".
Despite injuries that originally left him in critical condition in the hospital…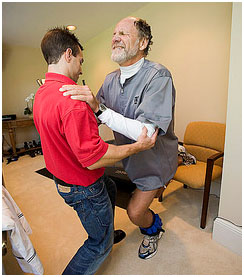 …Corzine survived and left the hospital on April 30, 2007.
Corzine issued an apology, paid $46 a ticket for not wearing a seatbelt and reportedly paid his own medical expenses rather that bill Jersey taxpayers. He also made a memorable public service announcement.
Corzine's reelection bid was rejected in 2009 when Republican Chris Christie was elected New Jersey Governor. So in March 2010, Corzine returned to the world of finance and was named chairman and CEO of MF Global….
… a financial services firm specializing in futures brokerage and bonds.
It went belly up in October 2011 after losing $1.6 billion of customer money and Corzine resigned on November 4, 2011. There were media reports, which Corzine denied, of memos in which he gave direct instructions to use customer money to cover company shortfalls.
He repeatedly told a Congressional hearing that he didn't know how it all happened.
By June 2013, the Commodity Futures Trading Commission filed civil charges against Corzine. He was accused of using funds from MF Global's customer accounts for corporate purposes. Corzine's attorney issued a statement contesting those charges.
Corzine and some of his managers are appealing a court ruling calling for 100% repayment to customers of the bankrupt MF Global. That ruling was made by a bankruptcy judge and it called for all missing customer funds to be returned by the end of 2013.
It all caught up with Corzine on Christmas Eve, 2014 when Corzine found a most unwelcome lump of coal in his holiday stocking - the announcement of a huge settlement.
The Commodity Futures Trading Commission and a federal judge in New York agreed that MF Global not only had to pay 1.2 Billion dollars in restitution for improperly using customer's money to prop up the failing firm. A 100-Million dollar civil crime was added for good measure.
And it wasn't over yet.
The settlement didn't affect another class action lawsuit against Corzine.
And the CFTC, the main regulator for MF Global, was still pursuing a case against Corzine and the firm's former Treasurer Edith O'Brien, which could mean additional fines and a possible lifetime ban from commodities trading.
Feel free to email us and tell us what you think: