Famously Scandalous A-Z:

Scandal Types:
View information about famous Secret Service Scandals here on famouslyscandalous.com Secret Service Scandals. You can view information about Secret Service Scandals and other celebrity scandals. You can view by name or by scandal type. We also have included the most popular famous scandals.
Embarrassing Secrets of the Secret Service
Secret Service
Various
Agency Leader and several agents dismissed
Not since the 1963 assassination of President John F. Kennedy had the United States Secret Service come under as much criticism and scrutiny as it did during the administration of President Barack Obama.
It began in 2012 when as many as a dozen agents were caught dallying with hookers, like Dania Suarez…
…in Cartagena, Colombia in advance of a presidential visit.
Suarez later told Univision her side of the story.
Many of the agents were eventually dismissed.
And more than two years later, there were serious questions being asked about whether some White House advance men were involved in the Colombia sex scandal too, although the Administration denied it. The New York Times also reported that a Homeland Security investigator in the prostitution scandal resigned after being implicated in his own incident involving a hooker.
And it got much worse, when at around 7:19pm on September 19, 2014, a serious security lapse occurred much close to home at the White House itself!
A 42 year old man named Omar Gonzalez…
…made it past all of the Secret Service protection at the White House, ending up in the East Room. Gonzalez had a knife, two hatchets and a machete, along with 800 rounds on ammunition in a vehicle nearby.
Congressional hearings were held, with South Carolina Representative Trey Gowdy grilling the Director of the Secret Service, Julia Pierson
Agency officials tried to cover it up! It didn't work though, and Pierson…
…was sent packing. Joseph Clancy was named interim Director.
The queasiness over the agency's ability to protect the Commander in Chief was underscored when it was learned that during a September 16th trip to the Centers for Disease Control in Atlanta to discuss the U.S response to the Ebola crisis, President Obama rode in an elevator with an armed security guard who had an arrest record.
The private security guard raised concerns when he acted strangely and didn't comply with agents' orders to stop taking cell phone selfies with the President, who was not informed about that lapse in security. The agents had no idea the man was armed when he was in the elevator with the President! (Secret Service protocols forbid anyone with weapons, arrests or convictions for assault and related offense or any history of mental illness to have access to the President.)
And to top it all off, a month after Gonzalez made it into the White House, a 23 year old Maryland resident named Dominic Adesanya…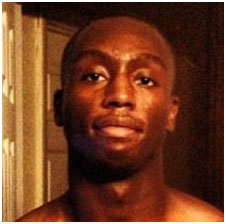 …scaled the fence and tried to run inside. He was caught on the North Lawn by Secret Service agents but punched two Secret Service dogs, one of which bit him.
Nevertheless, President Obama has repeated his faith in the agency, saying "the Secret Service does a great job."
However, in mid-January, 2015, Interim Director Clancy told four top level Secret Service officials – each with more than thirty years of service - that they were being reassigned within the agency. He said change was necessary to get a fresh view on how they do things.
A fifth official opted to retire.
The saga continued in mid-June, 2015 when Gonzalez, the fence jumper who made it all the way into the White House, was sentenced to seventeen months in prison. The judge said he'd probably be released in about six months, just in time for Christmas.
Feel free to email us and tell us what you think: